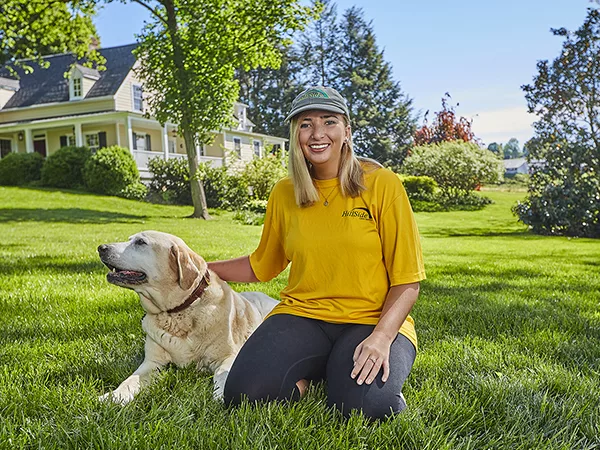 As the frigid temperatures grab hold, you might not be thinking about spring yet, but we are. We have a lot to accomplish in the off season like equipment maintenance, staff training, continuing education, and researching and ordering new supplies so we're ready for our first lawn applications that begin the end of February. And, if you're thinking you may need some help with lawn care, now is the time to start reviewing our treatment plans.
Economy, Essential, and Deluxe Programs
We have three plans that keep your yard looking great with minimal work for you: Economy, Essential, and Deluxe. All three plans include top-quality, nutrient-rich fertilizers strategically applied from early spring until late fall. The Essential program offers an additional grub control as well as a lime application to improve the pH rating of the soil. The Deluxe offers all that the Essential program does but adds fall aeration and over seeding which relieves soil compaction leaving your lawn thick, green and healthy.
Ways to Save
We have two ways to save when you are a current Hillside customer. Most likely, your neighbors and friends have seen your beautiful lawn and know you're doing something right. Refer a friend and we'll give you a $10 referral credit on your next service. This is a great way to add grub control or aeration and seeding to your plan or to purchase our flea, tick and mosquito protection. Plus, receive a 5% discount if you prepay your service in full by February 25th.
Customization is Key
Maintaining a healthy, green lawn takes a lot of work. In fact, during certain seasons, it can seem like a full-time job. Let Maryland's experts in local lawn care maintenance help. We are committed to quality in all that we do, whether you choose us for our Economy plan or our Deluxe program. We fine-tune our approach, our products, and our schedule to meet the specific needs of your turf. We know that no two lawns are alike and the very best care rests on customization. If you haven't tried Hillside, call us for a free estimate and you'll be on your way to a green and weed free lawn. If you are a current customer, we thank you for your continued trust in us and please take advantage of our ways to save!