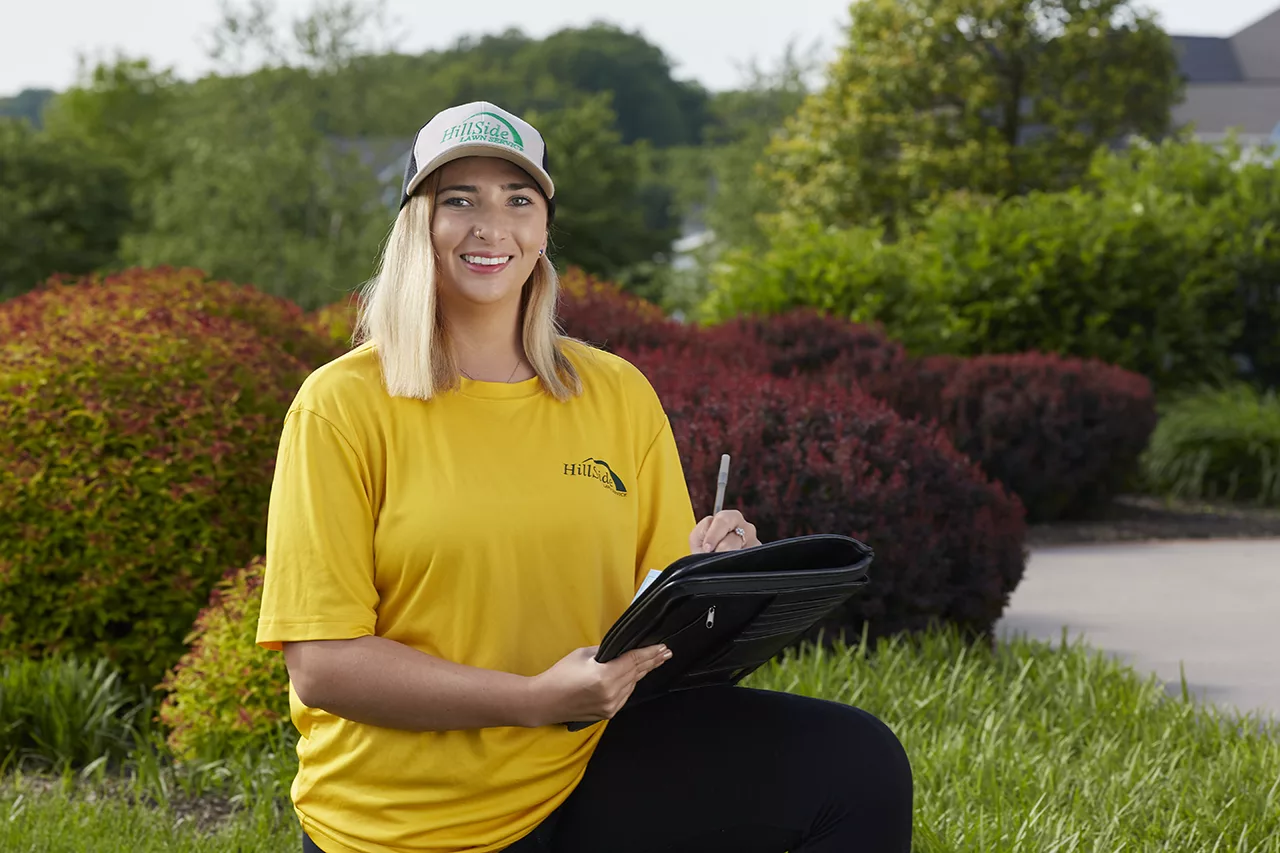 The cold weather is sinking its teeth into the Mid-Atlantic area now but, there are still some outdoor chores to do! Your landscape needs some late fall TLC. So, get out your clip board and tack the following "To Do List" to it. These extra steps this fall will ensure a great green spring up:
Leaf and Debris removal: We mentioned this last month, but more leaves and branches have fallen. Keep that rake out and remove the leaves from the lawn on a weekly basis to keep your turf happy.
Fall Planting: Perennials and bulbs can bear down their roots for a good strong hold until spring. Take advantage of discounts at nurseries and do a little planting this fall. We recommend using a balanced fertilizer when planting for increased color and vigor.
Tree and Shrub Fertilization: Fall is when roots absorb nutrients for next year's growth. Hillside offers a deep root feeding for efficient nutrient uptake.
Annuals and Potted Plants: Dismantle and clean pots for winter storage because they don't like the cold! Contracting in cold and expanding in hot causes pots to crack.
Keep Mowing: Continue to mow through the fall but less frequently. This helps with leave and debris clean up, too!
Late Fall Fertilization: Hillside provides two fall lawn applications to keep lawns properly fertilized going into winter. This ensures root development and an early spring green. Extra phosphorus and potassium will strengthen the grass as well as improve disease and wear tolerance the following year.
Sorry to give you a chores list but, next spring when your grass is green and your trees and shrubs are covered with fresh buds, you'll be glad you took the time this month to bust out a few outdoor chores!