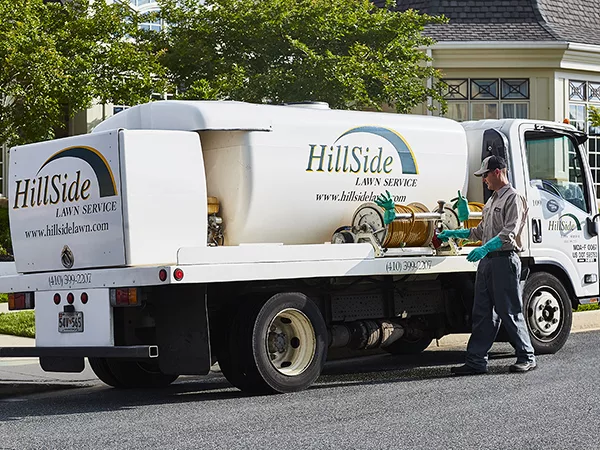 Crabgrass…grrrr!
Crabgrass doesn't know that it's February in Maryland. When we have a sudden warm spell like this week, it wakes up and thinks it's time for spring. We were just ringing in the New Year only last month, but the crabgrass doesn't know that! Thankfully, at Hillside there is no offseason! We prep all winter long for the spring warm up! Our engines are revving and we have your lawn protected!
Timing is Everything.
All of our customized programs include a pre-emergent crabgrass control. It's combined with fertilizer because the best weapon to combat crabgrass is a combination of the two along with perfect timing. We're monitoring the weather daily because the application period is precise. Applied too early and micro-organisms and natural processes that happen during a warm up break the soil down which breaks down the herbicide. By the time it's needed, the crabgrass control loses its potency. Apply too late, and the germination period is missed. We know there is nothing in the pre-emergent that kills crabgrass once it sprouts, so we prep all winter long and we hit your lawn at the right time.
Your Hillside technician has your back.
Customer service and highly trained lawn care specialists…that's what sets us apart from our competition. You will always have the same technician treat your property, so they'll know your lawn from the ground up, literally! Feel free to ask them anything while they're on the property or point out any area that may be concerning you.
Ready. Set. Go.
We help you fight crabgrass and keep your lawn green and weed free. Just because it's winter doesn't mean you can't reach out to us. Contact Hillside whenever you have a question about your lawn care needs…even in February!
Spread the Word.
If you know anyone who wants a green and weed-free lawn, please contact us! We give FREE ESTIMATES!