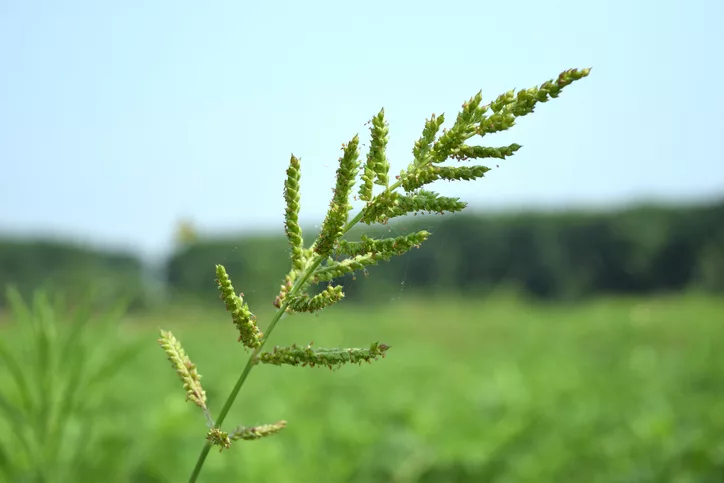 You know about almonds, walnuts, cashews and pecans, but do you know about Nutsedge? It's not something to eat! It's an unwanted weed commonly found in Maryland lawns during the summer. The sprouts stand taller than the turf and are hard to get rid of because of their immersive root system. We are offering a special program this year to tackle Nutsedge head on.
Hillside's Defense Against Nutsedge – Attack the Roots and the Shoots.
Offered as a separate application in May and June, Hillside uses Echelon Herbicide, a new, first-of-its-kind product with both pre-emergent and post-emergent modes of action. Echelon attacks the root system of the weed before it breaks the surface, preventing it from getting much needed nutrients to grow and spread. Additionally, Its dual attack system also treats the shoots after they have surfaced.
We Treat Crabgrass, Too.
We start the year with Echelon because it controls more than just Nutsedge. One application can attack multiple types of weeds including crabgrass which can take over an untreated lawn overnight. By doing so much in one visit, we can speed up the green up to a healthy turf!
The Benefits of One Treatment:
• Attack the weed's root system before in breaks the surface.
• Treat the shoots during the weed's growth cycle.
• Fights against the root system of invasive crabgrass.
• Early defense against postemergence of crabgrass and other broadleaf weeds.
Call Hillside or sign up for a free estimate today!